After logging into Torch Insight, open the user account menu by clicking on the user icon in the top right corner.
Click on the My Downloads link.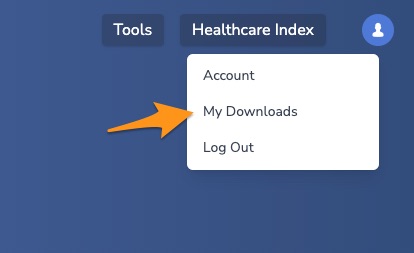 You will be taken to your downloads page. Here you will see all active generated download files made available to you. Note that downloads expire and once expired they will no longer be available.
To download a file, click the corresponding button under the Download column.